Our Pastor | Joshua LaFeve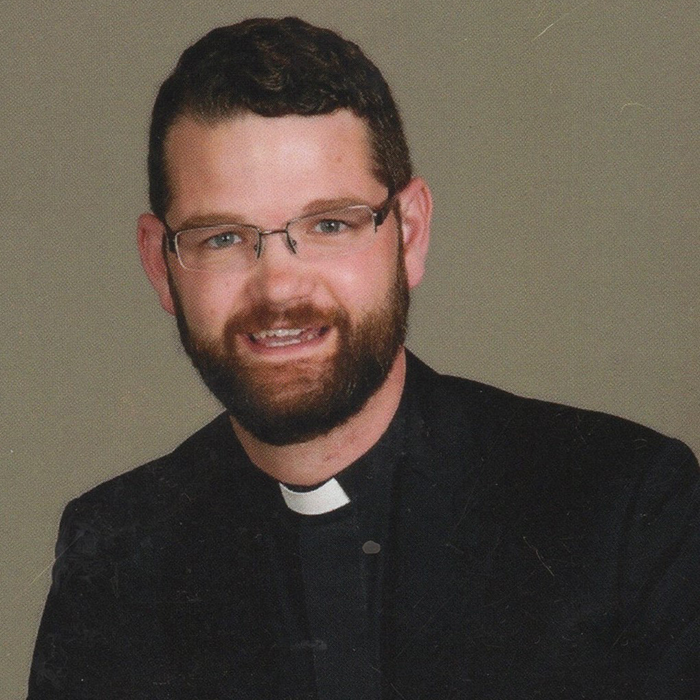 Pastor LaFeve is married to Talitha. Both of them are from Lansing, MI and first met through mutual friends in November, 2005. On May 30, 2019 they celebrated ten years of marriage. They have three children, Eliana, Noah, and Daniel (born August, 2019).
Pastor LaFeve enjoys spending countless hours with his family. He also enjoys reading and being active outdoors running, hiking, camping, and playing ultimate frisbee. Talitha enjoys spending countless hours with her family. She also enjoys reading, hiking, sewing, knitting, and baking.
Pastor LaFeve graduated from Concordia University, Ann Arbor in 2005 with a Bachelor's degree in Religious Studies. He enrolled at Concordia Seminary, St. Louis, MO and graduated in 2010 with his Master's of Divinity. While at Concordia, St. Louis he took advantage of the opportunity to study for a term at Concordia Theological Seminary, Fort Wayne, IN and also spent an academic year studying at Westfield House, the Seminary of the Evangelical Lutheran Church of England, located in Cambridge. Following graduation, he stayed an extra year at the Seminary to pursue his Master's of Sacred Theology (STM) in New Testament Exegesis with a minor in Systematic Theology. He earned his STM in May of 2017. In August of 2018 he began a Doctor of Ministry program at Duke Divinity School in the area of leadership in the Christian Tradition and hopes to graduate in May of 2021.
Pastor LaFeve was ordained into the Pastoral Ministry and installed at his first Parish, Atonement Lutheran, Spring Valley, CA on July 31, 2011. He accepted the Divine Call to serve as Pastor of Immanuel Lutheran, Leland, MI on May 31, 2015. He was installed at Immanuel on July 19, 2015.
Our Organist | Mark Peters
Mark Peters is the music director at Immanuel Lutheran in Leland, MI. His musical training began at an early age and cumulated with training on the organ at Concordia University, Chicago. On the organ, he has studied with Scott Hyslop, William Kuhn, Steven Wente, Jeremy Chesman, and Steven Egler. He has served at two parishes previously in New York and Missouri. In 2011, he was asked to lead music ministry at Immanuel Lutheran in Leland, MI. He has achieved the Service Playing Certificate and Colleague Certificate for the American Guild of Organists. Mark has served as the dean of the Cherry Capital Chapter of the AGO.
Mark owns Great Lakes Piano Service, a piano tuning business in the northwest Michigan area. He also is currently pursuing the Registered Piano Technician certificate with the Piano Tuners' Guild.
He shares his passion of music together with his wife Kathryn. They have four children, Audrey, Charlotte, Elaine and Greta. They both maintain a private teaching studio for piano and voice.